"Who The Hell Is Santa Claus?"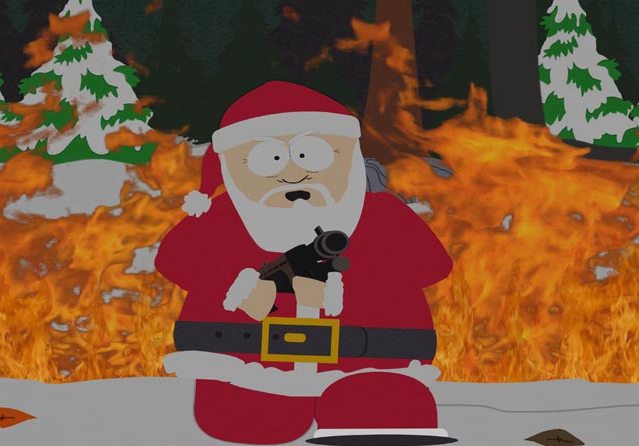 Merry Christmas, everyone!  Yeah, I know it's Christmas Eve, but still … Merry Christmas!  Let me be upfront about something before I get into the subject of this post:  I really do love Christmas … so back off Christmas Police.
Alrighty then, you're probably asking: "What's with the subject heading? You don't know who Santa Claus is?"  Well of course I do, but I have a song I want to share with you that, to me, asks the question posed in the subject heading.  The song is from Bally Sagoo's Bollywood Flashback — a CD I either bought, or my mom bought years ago.  Anyway, whenever the song "Mehbooba Mehbooba" comes up, I think the guy is singing the following lyrics (translated into English):
Who the hell is Santa Claus?
I don't know who's Santa Claus.
Who the hell is Santa Claus?
I don't know who's Santa Claus.
Boobaaaa…
[Go to 1:15 of this video, and you'll hear what I'm talking about]
Just imagine what a huge hit in India this would be if the English lyrics were somehow weaved into the song and released in December.  I'm seeing Rupee signs flashing before my eyes.  Don't you?
But on a more serious note, the full song is pretty good.  It's got a Giorgio Moroder/Donna Summer/"I Feel Love" thing going on, and then Bally Sagoo loops the opening riff to "The Cutter" by Echo and the Bunnymen right at the 2:50 mark.  Good stuff, and perfect for Christmas!