I was tagged by J to do a "Thursday Thirteen" on songs that I loved and/or really liked, but now I'm embarrassed by the thought that I once did.
Since I can't think of 13 songs, I thought I would add the category "groups" to the mix. Okay, here goes…
Abba. I'm really embarrassed that I used to own about 3 or 4 of their albums. I was in junior high when I was listening to them and sadly, to this day, I can sing along with many of their songs — including their more obscure ones like "The Visitors."
KISS. It's now okay to say that you're a KISS fan, but in my 20s it was a sign of acute uncoolness to say something like "Hey, wasn't the bass lick Gene Simmons did on 'Detroit Rock City' just killer?" Wait. It still sounds stupid.
"The Night Chicago Died" Paper Lace. I heard that song over and over on "Six Ten K…F…R…C San Francisco" back in the 70s and just loved it for some reason. Perhaps it's because I had a severe case of "dork" back then.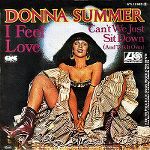 Donna Summer. "Toot! Toot!…Hey…Beep! Beep!" you scurvy bastards! Okay, that wasn't my favorite song by Donna. But the first time I heard "I Feel Love," I thought it was bloody brilliant!
"Ordinary World" Duran Duran. While this isn't really a "groaner," it's still Duran Duran…and I'm embarrassed that I still like that song.
"I Don't Mind at All" Bourgeois Tagg. I played this song to death back in the 80s when I was doing a weekend airshift at KKIS 92.1FM/990AM, and it's just one of those songs that's great to sing along to because Brent Bourgeois and Larry Tagg harmonized so well on that song.
"Spirit of America" Beach Boys. I listened to this double album over and over in 3rd grade. I could have lied and said I listened to "Pet Sounds," but remember I had a case of severe "dork" back then.
"Breakaway" Kelly Clarkson. Sometimes I think I'm really a 13 year old girl.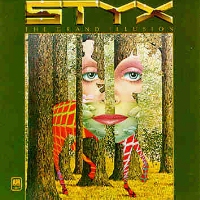 "Come Sail Away" Styx. One of J's embarrassing songs, too. But you know what? The drum parts are soooo great.
"Convoy" CW McCall. This is just getting bad.
"America" Neil Diamond. Christ! What was I thinking?
"For Those About to Rock (We Salute You)" AC/DC. Hell, this probably tops AC/DC's own list. But it reminds me of lunch break in high school…eating Skittles…and driving around with my "school only" friend, Don. He was a huge AC/DC fan, and I just became one by hanging out with him.
"Terms of Endearment" Soundtrack. Why? I have no idea what's going on here.
And finally my bloggy friends, the status of my psyche after this exercise: Pain.
–PK