What does it say about folks who work in offices around the world when there are not one, but five versions of The Office! I've been watching the American version (and was a big fan of the original British version), but it's amusing (and a bit scary) to know that office life in the US, UK, France, Canada, and Germany is pretty much the same.
Here's the British verison: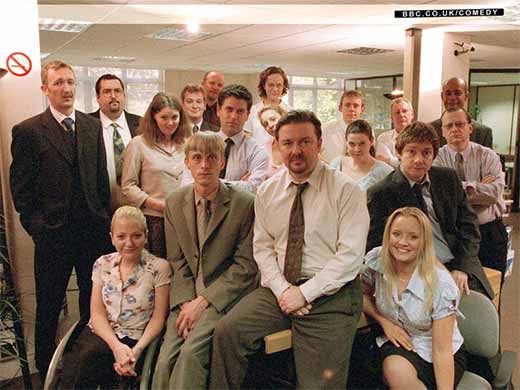 The American version:
The German version ("Stromberg"):
The French version ("Le Bureau"):
The French Canadian version ("La Job"):
Do you have a boss like Michael Scott/David Brent/David Gervais/Gilles Triquet/ Bernd Stromberg? If the various versions of "The Office" are any indication, chances are very good.
–PK