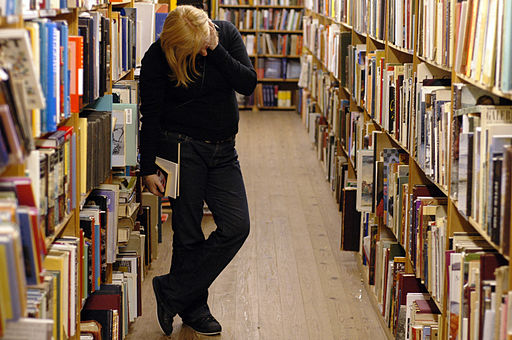 When was the last time you had a really good browse at a store? Well, for me it's been a long time. But tonight Julie and I went to our local Barnes and Noble to kill some time while Maya performed with her high school choral group at a benefit concert for her school. We would have gone, but the ticket price was pretty steep, and, well, money is tight, so we opted out. More on this later.
But browsing… Yes, it's a kind of lost luxury when it comes to buying things like books. I mean, if you have an e-reader, you can just download a book. If you want a hard copy, well that's what Amazon or B&N online are for, right? Like I said, it's been a long time since I've done something like that, but it was fun to just kind of…browse. No pressure to be anywhere, just us and the books. It reminded me of when I was teaching and how I would go to the book store a couple of times a week to browse and, at times, shop for interesting titles. Nowadays, though, there really aren't any good bookstores in our town, so we're left with Barnes and Noble. But it was still a pleasant experience of sort of leisurely walking around, stopping, and reading a few pages of book to see if it caught my attention (I ended up buy two books).
Later we were able to crash Maya's posh benefit concert, so we got to see her and her choral group sing a song with the high school jazz band. They did a great job and I just wish we got to see them sing both songs. But alas…
Still, better one song than nothing…and we got to experience the luxury of browsing once again.