In 2008 (which was a horrible year for me and mine), my drums almost died in a fire. I posted a slide show on this blog of what remained of the practice space I used to rent with my friend, Ravi. And if you don't want to go and hunt for those images, here are a few:
Well, it's been about three years, and I still don't have a place to play — which makes me really sad. I bought those drums with the intention of "getting good" and eventually playing live. Not in a formal band (I think I'm too old for such a flight of fancy), but just learning some songs with like-minded folks and playing some local haunt for shits and giggles. Well, that never happened, but I thought "Well, at least I have a place to practice and play along with CDs or with a friend on guitar." It was a hobby, and one that, yes, came at some expense, but it made me happy and I figured it was worth the price.
Well, that was then and this is now, and I have to make some choices. My drums have been in a storage place since the fire, and the planned renovation of the burnt out practice space never happened. But the real problem is this: there aren't any practice spaces in my neck of the woods. I'm not willing to drive to Oakland or San Francisco to practice, and since I don't have the space in my house, nor do I have a garage, I'm pretty much stuck. I looked for local places, but those that do rent out spaces only do so by the hour. What to do…what to do. Well, my choices are pretty clear (if I factor out emotion): move the drums out of storage and sell them. But emotion is pretty powerful, and so I'm on the fence about selling off my drums (and all the other gear that I've accumulated). My drums aren't quite professional grade, but they are certainly a step up from student kits. This is not my kit, but it looks pretty similar: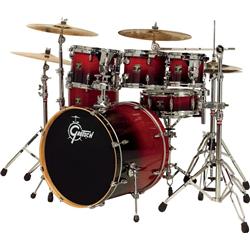 I've also purchased some pretty nice cymbals, a cowbell (don't laugh), cases for the drums and cymbals, and a really great bass pedal (with a case):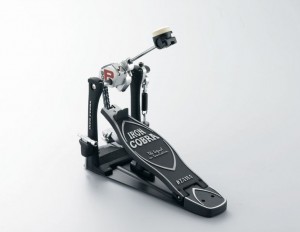 I did a rough estimate and I think I've spent about $1900 on all the equipment. With age and general depreciation, I think I could probably get $1400 for the whole set (if I'm lucky). Right now, I've already spent more storing the drums than I paid for them, so it's kind of a no-brainer (if I'm being economically rational) to sell off something that's not being used. But there's this other side of me that's saying "Don't do it!"
Word of the day: quandary.