That Time Alex Lifeson Was On A Reality Show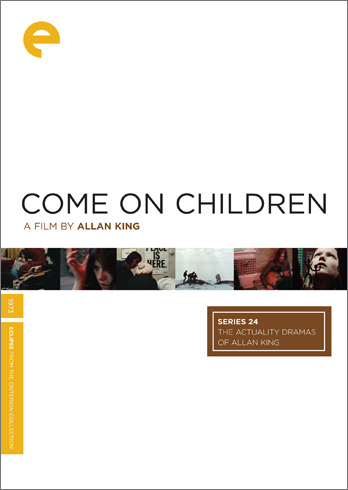 If you saw the documentary Rush:  Beyond the Lighted Stage, there was a scene with a very young Alex Lifeson/Zivojinovich in a heated discussion with his parents about finishing high school. He doesn't want to, but his parents were hoping he'd change his mind. He didn't, but I was wondering why the production values of the footage looked so professional. Then I found out Alex was in a documentary (filmed in 1971, but released in 1973) called Come On Children.  Directed by Allan King, the film is a reality show-like documentary where a bunch of hippie teens live in a farmhouse in Ontario for 2 1/2 months.  King gave them cash, paid for the utilities, and just wanted them to figure out ways to get along with one another. If you're a fan of say, "The Real World" on MTV, this may sound familiar, but in 1971, it was novel.
Lifeson/Zivojinovich wasn't on the show as much as others like John Hamilton (who seemed to hog the spotlight), but what was interesting to see was how an 18-year-old Alex Lifeson was trying to carve out a musical career with a "band" (i.e., Rush), be part of his young son's life (Justin was born in 1970), but estranged from the mother of his child (Charlene). Indeed, in the movie, he's with Sharon Wall (who was also a new mother) and the two of them are trying to figure out parenthood and how — at least when it came to the other housemates — to be more responsible. There are scenes of Alex accompanying Sharon to the hospital to give birth to her son. Later, Alex and Sharon share a room together — and at one point says that his son looks like him when he was a baby.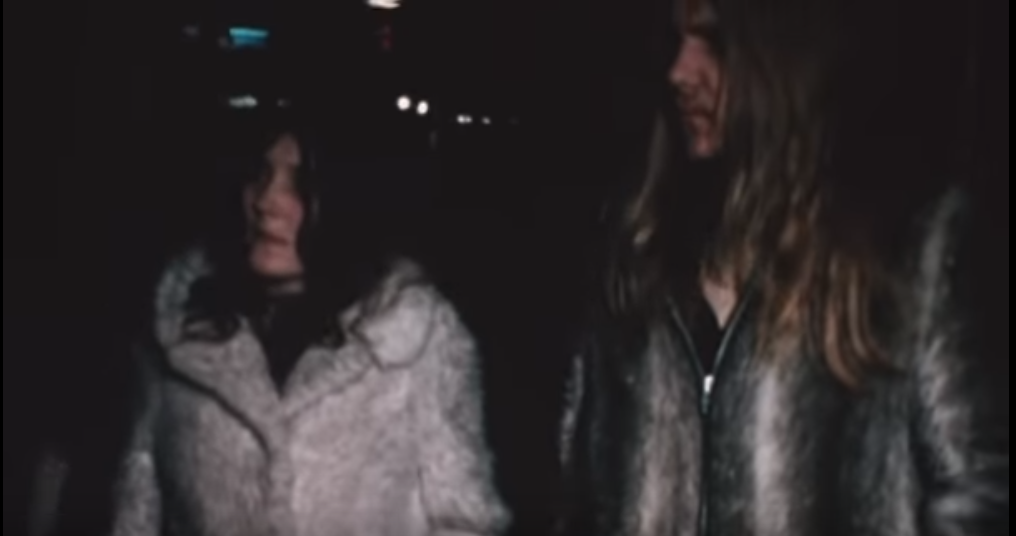 Even though this part of Alex's life is documented, I don't think I've ever heard Lifeson speak about his experience on this film or his relationship with Sharon Wall. He does, however, speak about Charlene (who he later married and had another child with) in less than flattering terms during a heated discussion with his parents, Nenad and Melanija.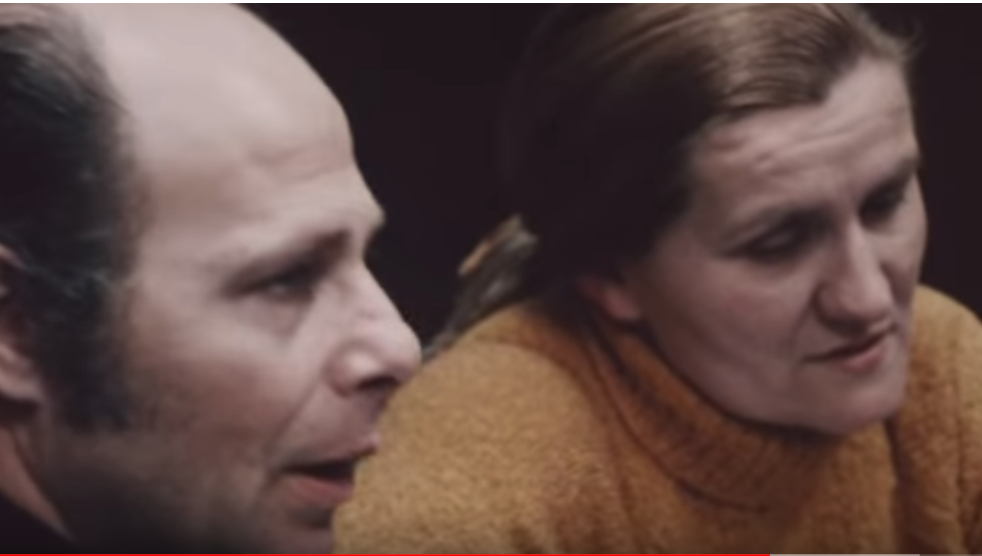 Alex: Do I leave my son on the side? I don't.
Melanija: No?
Alex: No I don't.
Melanija: Well, you're never around…
Alex: Yeah, I'm never around because she never brings him over. She never lets me know about anything — unless she wants some money.
Melanija: Oh she doesn't…
Alex: Oh yeah? She hasn't called in two months, and then she gives you a call asking how Alex is. And how she's spent all her welfare checks on her…clothes. She doesn't give me a chance to see him. I won't give her money. I'll make sure it gets to him. She won't see any of it…that's for sure.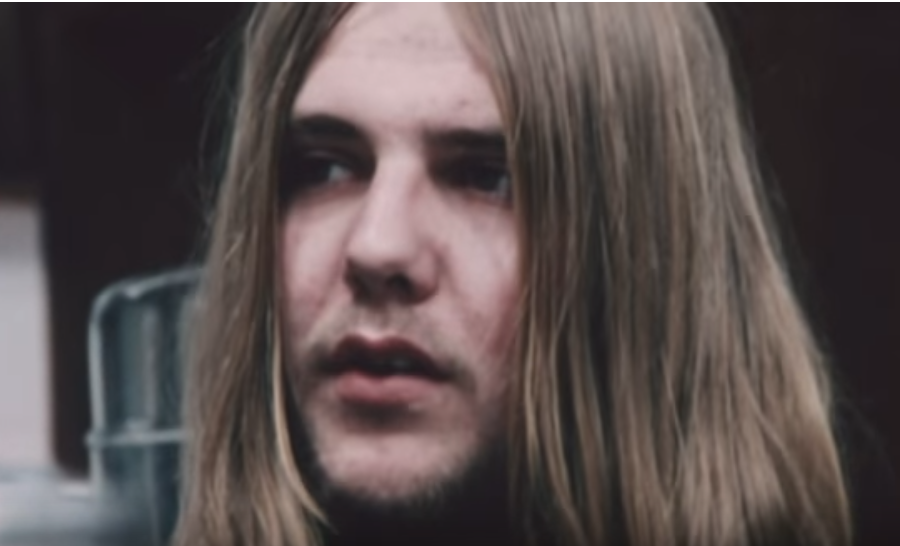 Clearly, this was not a highpoint in Alex and Charlene's relationship, but it also shows how affected he is about being shut out from seeing his son — and the stupid things we do as young adults/teenagers when we're not emotionally ready to handle the responsibilities of adulthood.
The kicker comes, though, earlier in the conversation with his mom and dad about going to a university, getting a degree, and becoming wealthy — or at least comfortably middle-class:
Alex: [Talking about his band] And so by September we'll be completely out of debt. And just by the money we'll be making. You know, it'll be 80-dollars a night that we'll be making.
Unknown voice: Each?
Alex: Yeah. And that's alright with me.
Nenad: You know, it's easy to be optimistic when you have security behind you.  But just think when you have nothing to rely on.
Unknown voice: Well maybe if it goes wrong and then you learn something and you go back to…
Melanija: But he went wrong and he didn't learn anything.
Nenad: Everything went wrong with him so far…
[Laughter]
Alex: [Referring to himself in a joking manner] You're a big mistake…
Unknown voice:  Well, he accomplished something…or else he wouldn't have learned to play an instrument of some kind…
Melanija: Yes…he is a talented boy, yes…
Alex:  Like I don't want to make a bunch of money. Like if I make a bunch of money, that's great. But I'm not going to go to university…
Melanija:  You won't last that long, Alex. You won't last that long…
Alex: Hang on…I don't…I don't want to drive around in a big car and people to go, "Hey, there goes Alex. He's loaded with money, and wow, he's really set himself up great."
Father of one of the kids:  Aren't you rejecting though, the…the things that are good for the things that are bad? Can't you exclude the bad ones and keep the good ones?
Alex: The things that are good are the things I like to do…what I'm happy with.
Father of one of the kids:  Knowledge is good. Isn't knowledge good?
Alex: Yeah, knowledge is good, but who wants to know how much atmospheric pressure is on five milligrams of mercury…stuff like that isn't going to help me. I don't see why I have to go though all the bullshit of high school to learn music. I'm just going to hang around and feel it for awhile…and then I'll learn it.
I think if we all had footage of moment when we turned a corner in life, it would be fascinating.  And it's certainly fascinating to see Alex Lifeson at 18-years-old saying things about how money is not a big deal, being angry at Charlene because she keeps her son from him, being frustrated with his parents inability to understand his love of music, and wanting to try to make it as a musician. All of that is the power of teenage yearning — and that moment when one feels like the world really your oyster.  Alex's band mate, Neil Peart, really captured that time with the lyric:  "We're only immortal for a limited time." And that's certainly the case when you're young and willing to take a risk — but your parents are worried that you'll fail. Pragmatism vs idealism…the eternal struggle between age and youth.
In three short years, Alex, his pal Gary/Geddy Lee, and John Rutsey would have some success when they released their self-title record in March of 1974. But success came from not only plunking money down to record, but also by forming their own record label and getting the album into the hands of Donna Halper at WMMS in Cleveland — where she played "Working Man" to an audience who loved Rush's Led Zeppelin-inspired music.
However, it took three more albums before Alex was able to be that guy driving around in a big car that seemed to say, "Hey, there goes Alex. He's loaded with money, and wow, he's really set himself up great."