Robert Plant and U2…Mom and Dad Rock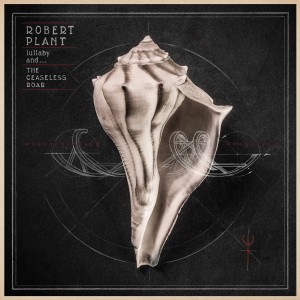 Yesterday was my dad's birthday!  Yay! He's a year younger than Robert Plant, and on the day of his birth, the former Led Zeppelin lead singer released his new record, "Lullaby and . . . The Ceaseless Roar." I got an advanced mp3 copy through my Popdose friends, so I had time to spend with the record whilst driving to and from work, and I liked the record so much that I bought not one, but two copies of the CD (one for me, and one for my dad).  Overall, the record is a grower. The songs take time to sink in, but once they do, the music becomes an enjoyable fusion of styles wherein we hear Plant restraining his chest-thrusting vocal style from his days with Zep and much of his solo work. Indeed, it seems Plant's work with Alison Krauss taught him a lot about the power of tempering his singing for effect.  And he certainly does that on the opening track, "Little Maggie."  Indeed, Plant's voice is almost a whisper at times, but it's effective and powerful in its own right when surrounded by banjo and even electronica embellishments. "Lullaby and . . . The Ceaseless Roar" is a very atmospheric album.  What I mean is that it's often short on hooks and long on a kind of meditative vibe. It certainly has roaring guitar riffs and rhythmic instrumentation, but it's clearly a record that channels (or in Plant's own words "pilfers") musical styles that range from white Appalachian, to middle eastern, to the droning soundscapes of club music.  The only "radio-friendly" track that stands out is the conventional sounding, "Somebody There."  I don't know many 66-year-old who can still make music that's progressive, but Plant has proven himself to be a guy who knows the music trends — and embraces them.  He's not out there trying to keep up with whatever rock music is these days, but rather he tastefully blends styles into songs that appeals to listeners of the Triple A radio format — and that's not necessarily a bad thing.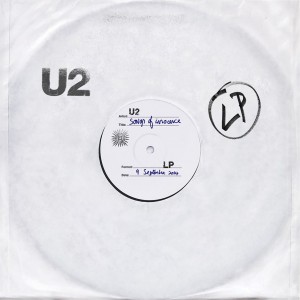 U2 redefined corporate rock with their 13th record, "Songs of Innocence."  There were rumors earlier this year that the band wouldn't have a record out this year because of issues during the recording sessions.  When they released (for free) the single "Invisible" during the Super Bowl this year, it was more about fundraising than producing a hit song.  Instead, we got a kind of warmed over U2 tune that had very little heart, but a lot of flash.  Now, we get a lot of heart, but very little flash that, once upon a time, made U2 grab the public by the collar and say "You gotta listen to our songs."  Part of lackluster of the album is because the band's music is part of a product launch for an iPhone; a phone that two years from now will be second-hand news and headed for  landfills in China.
That's not to say the songs on "Songs of Innocence" are soulless.  Quite the contrary.  "The Miracle (Of Joey Ramone)" is not a toss off that takes the death of one of the godfathers of punk and crafts a poseur-rock song about a guy that kids in their twenties couldn't give two shits about.  No, the song has heart, but lacks that certain something that U2 is known for.  My Popdose colleague, Dave Medsker, longed for the days when the thunderous guitar and sampled drums from "Zoo Station" blasted out of the speakers — which, in a larger sense, is what's missing from this current collection of songs.  However, U2 is not a band that is searching for a new identity like they were in the early 90s.  They know they are one of the last iconic bands in rock music. So while the music on "Songs' of Innocence" don't completely hearken back to '90s U2, or the classic sound of their '80s output, the album is so much better than their last effort, "No Line on the Horizon" — a record I don't even bother listening to anymore.  But what is that saying?  I mean, U2 used to be this band that I obsessed over.  I poured over their lyrics, I listened to their records over and over, and I got a lift from their anthemic compositions.  Now?  Well, in some ways, when I listen to the music on "Songs of Innocence" and I hear an echo of U2's former glory; a band who is not struggling to find a new identity, but, in a sense, trying to find some kind of relevance in this day and age.  Back when Led Zeppelin played Live Aid, Robert Plant feared he would be viewed as an old codger trying to regain a sliver of what he achieved in the mid-'70s.  And when the band hit the stage with his voice cracking and Jimmy Page's out of tune guitar trying to screech out some semblance of music, all his fears came to the fore.  U2, at the same event, played without a net and stole the show (although, Bono thought he was going to be fired from the band for pulling the stunt he did by plucking a young woman out of the audience to dance with on stage).  Now?  Well, U2 is kinda sorta where Led Zeppelin was back in the mid-'80s: surrounded by a music culture that has changed to the point where the band certainly has their audience, but they lack the passion and daring of youth to do anything but what's predictable — and expected.