Ray LaMontagne "Supernova"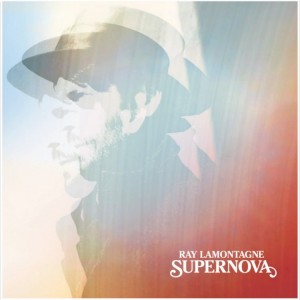 Ray LaMontagne's Supernova has been out since April, and it barely registered with me. I'm not a fan of his music and I don't know many of his songs — save perhaps what's played on the radio. And even those songs strike me as ho-hum. I think it's pretty safe to say that I'm not a fan of Ray LaMontagne. It's not that I dislike his music, it's just that I've never really connected with it.
Until now…
One of my co-workers has been talking up this album on and off this week. I told him I'm not a fan of LaMontagne, and he said he wasn't either. But there was something about the new album that he really liked — which, he admitted, was due in no small part to Dan Auerbach's influence. So off to Spotify I went to give it a listen. My takeaway? I do like it. It's like LaMontagne has been listening to '60s era psychedelia and has taken some of the better elements of that genre and woven them into some trippy, but pretty solid songs. I was really taken by the lead track, "Lavender." LaMontagne sings in a higher register and it really elevates the song in a satisfying way.
However, it's not all LSD-inspired imagery in the lyrics or the music on this record. The title track ditches the clouded vocal phrasing and pops with clear production techniques and the all-important hooks. The same goes for "Ojai" — a much more straight forward country flavored song. However, the last two songs on the record sound a little tired and lack much of the originality of the first part of the album.
If you're a fan of Beck's latest record, you'll probably enjoy Supernova. Both albums have similar vibes. But while Beck's Morning Phase has really grown on me (after an initial shrug when I first heard it), only time will tell if Supernova will do the same. So far, though, the record is off to a good start.