I'm just getting this one under the wire.  It's been an unusually busy week, and what makes it odd is that unemployment is supposed to mean days where nothing much happens.  You know,  you lapse into a deep depression while watching midday TV and suddenly the commercial for the automotive school sounds a pretty good career change.  Fortunately for me, that's not the case.  I've been keeping rather busy, and I even had time to take in The Dark Knight at the 10:50am showing today.  Personally, I really liked the movie, and if you're a fan of the Batman saga (and I'm not only talking about the movies), I think you'll like this film.  My colleague over at Popdose, however, thinks otherwise.
But I digress…
We've got music to play!  First up:
"Colored Spade," Hair (Listen)  This is one of those albums my mom bought back in the day, and I remember stitting at the the stereo console with my brother Steve listening to this album and laughing at this song.  I had no idea what the guy was singing about back then, but I guess I just liked the names he was reeling off.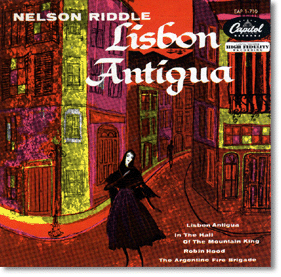 "Libson Anitgua," Nelson Riddle (Listen) This 1956 recording was a #1 tune in the U.S.  I found this on my mother in-law's iTunes library.  It's bouncy, but not something that I think I would listen to over and over.  However, if my father were alive, he would probably be quite happy with this selection and probably think to himself, "Now that's music!"
"14th St. Break, Beastie Boys (Listen) It was surprising when the Beastie Boys released this all instrumental/funky lounge CD.  I just picked up a used copy the other day because on the way back from Hawaii we had rented a Digiplayer that had movies, music, TV shows and (gasp!) music videos. I watched the video for "Suco De Tangerina" (you can watch it HERE), and thought it was pretty good.  So, it got me wondering what the other songs on the CD were like.  One, two, three, and I'm at Rasputin's a few days later purchasing the CD. I have to say that I'm not too impressed with all of the songs (they sound a bit generic), but this one stood out for their use of a kind of '60s psychedelic organ.