It's the holiday season/With the whoop-de-do and hickory dock/And don't forget to hang up your sock"
That's right kiddies, this week's sample is holiday songs.  Now, if you're really into pain, go to Popdose for your daily spoonful of crappy holiday songs.  This week, I wanted to spotlight some Christmas songs that I think are pretty good, and the first one comes from …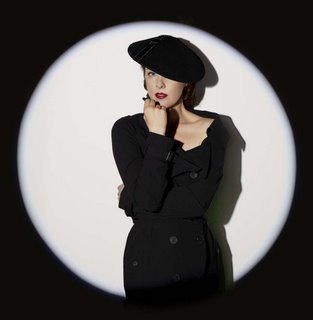 "Winter Wonderland, Suzanne Vega (Download)
I found this one on her website. It's a demo that Vega roughed out in one take.  And while it's not polished in terms of what they can do in the studio, it has a nice charming quality to it.
"I Believe in Father Christmas," Greg Lake (Download)
This song has such an uplifting feel to it, and if you didn't pay attention to the lyrics, you would think it was just a sentimental Christmas song sung by a prog rocker in red and green sweater with his guitar by a fire.  However, it's anything but.  It's actually a song about how commercial Christmas has become — which, come to think of it, is pretty much what "Merry Christmas Charlie Brown" is about.
"2000 Miles," The Pretenders (Download)
I was such a Pretenders fan back in the day, that I saw this 12″ single at Tower Records in 1983 and bought it without knowing anything about it. I gotta say that I was surprised by the song because it was so … maudlin.  But it grew on me and has become my preferred Christmas song to "Have Yourself A Merry Little Christmas" which, to be frank, I cannot stand because it was so overplayed at KKIQ.
"Jingle Bells," Lisa Loeb (Download)
I picked this one up yesterday (or to be more accurate, I downloaded it on eMusic for free).  This is one of those songs that is tough to do because, let's be honest, it's a stupid song; but it's stupid in the most awesome way. I especially like the way Lisa Loeb phrases the lyrics to make them sounds kind of cool — not an easy thing to do given the material she's working with.