Another week, another Random Sample!  This week's sample is pretty diverse (as you'll quickly see) and for you Madonna fans out there, you may not have the song I'm going to feature since it was a b-side that you may not have picked up (or heard).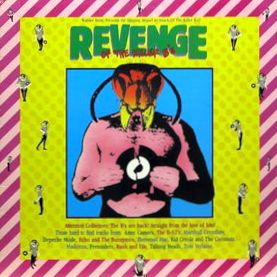 "Ain't No Big Deal," Madonna (Download)
This was one of those unreleased tracks from Madonna's first album.  Sometimes it's not clear why a producer or artist omits a song from an album, and other times it's pretty clear since, well, the song kind of sucks.  This tune, however, is pretty much in the middle of those two extremes.  It's not a bad song, but it doesn't quite have that certain something that would make the final line up.  Nowadays that's hardly a consideration since people really don't make albums the way they used to.
"Dammit Janet," Barry Bostwick and Susan Sarandon (Download)
I was never one of those kids who went to the mall at midnight to catch a showing of The Rocky Horror Picture Show.  I was more of a Pink Floyd The Wall or Monty Python kind of guy, so I never really understood all the interactive stuff people would do at the theater during the film. However, Julie put this on a mix tape for me back when we started seeing each other, and I thought it was a pretty funny song divorced from the context of the film. In fact, when I finally saw the film, I didn't find the performance of this song all that funny.  Ah well, such is the power of audio.  It lets you paint the images in your mind in your own way.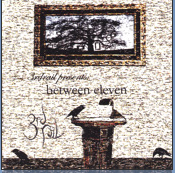 "Roses and Champagne," 3rd Rail (Download)
This group is actually a group my neighbor is in.  He drums for the band and they've been together for over a decade.  An interesting story about this band is that they used to occupy the same practice space I used to rent — until a fire destroyed it, that is.  When we were moving in a couple of years ago, I found a few scraps of paper that said "3rd Rail" and never really gave it any thought. It wasn't until I was talking to my neighbor about music that he said he used to rent the same room I did.  He gave me a sampler of their latest CD, I gave it a favorable review on Popdose, and now I'm featuring it here so all 10-15 readers who come to this little space have a listen.