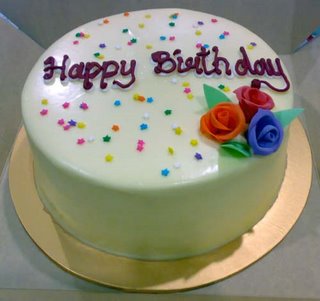 First off, a happy birthday to my sister-in-laws, Maya and Melissa! 🙂  I'm not sure what they are up to in terms of celebrating their b-day, but whatever it is, I hope they have a wonderful day!
Secondly, I'm all discombobulated because of the long weekend. Yesterday, I thought it was Saturday ( I can just hear a bunch of Black Friday shoppers yelling at me in disbelief), and today?  Well, clearly I think it's Friday because I'm doing my regular Friday feature on Saturday — with a new template and all.  I still have some tweaking to do on this new skin (Um, blogroll anyone?), but as they say, I'm working on it.  I saved my blogroll code, but for some reason, it's not playing nice with what's on the sidebar, and blah, blah, blah…
But enough about my silly techy problems, on with the show!
"Radar Love," Golden Earring (Download) I do believe back in the days of consoles, portable record players, and my brother Steve's first real stereo, we had this single and played it to death.  And after 30+ years, it's still a great song.  I mean, how can you not love the pumping rhythm, the screaming into the chorus, and the odd title.  I mean, what is radar love?  Was that some kind of precursor to Internet dating … hmmm, maybe it was.  Well, it seems these guys were ahead of their time!
"Morning Papers," Vangelis (Download)  In the long careers of Johnny One-Notes, Vangelis has endured because his combination of classical musical flourishes — with synth/New Age electronics — made him a darling among those who like their music with a twist of the futuristic.  And it helps that he's scored a few science fiction films, too.  By the time this album came out (1990), Vangelis was branching out into David Lynch territory with this song.  It certainly has a jazz vibe to it, and — for those who love trivia — the guy asking for the morning paper and a sandwich is film director, Roman Polanski.
"New Song," Pete Townshend (Download) I'm sure I've said this somewhere on this blog before, but the Who were known as the world's best cover band because Pete Townshend would come into the recording sessions with fully produced demos.  The other members certainly would add their own spice to the songs, but when compared to the demos, they weren't all that different.  "New Song" was the lead track off Who Are You (The last album recorded with Keith Moon on drums) and from this demo, it's clear that while, yes, the Who reminded pretty faithful to the original demo, it's still fascinating to listen to the first iteration.
"Puberty," Belly (Download) One of the saddest chapters in the career of Tanya Donelly is how short-lived Belly was.  The band was just catching their groove with their sophomore release, King … and then they broke up after a tour in support of the album.  Lately, she's been stuck in the realm of "Mommy (lite) rock," but this song is a great reminder of the potential of the band had they stayed together.  "Puberty" was co-written by bassist (and former metal guitarist) Gail Greenwood, and the music has a wonderful chunky feel that nicely contrasts with Donelly's helium vocals.