Mix Six: Stealing From Friends!
Download the full mix HERE
Hello my bloggy friends! It's good to be back among the healthy after a long spell of feeling like crap. This week's mix comes from some of me bloggy buds who have music blogs — or have featured mp3s in their posts. It's an eclectic mix, but after stitching this one together, and listening to it over and over, I think it works really well.
"The Humpty Dance" Digital Underground (Download) This one comes from Jefito's "Safe for Crackers" series where he invited (and I used the past tense there because the series has ended) guest bloggers to share the rap songs they were listening to in 1986. There were some great tunes on that series, and lots of good memories associated with the songs. When it came to Jefito's turn, he featured a wall 'o treats to delight even non-rap fans like myself. Case in point: "My name is Humpty/Pronounced with an umpty." (Sadly, Jeff's site may have gone away as his host decided to quit the biz, fled with a bunch o' money, and as a parting gift to those who paid their hosting fees, dumped/deleted a bunch of websites which included his.)
"You Know I'm No Good" Amy Winehouse (Download) Okay, this one is actually mine, so no bloggy shout out or back story on this tune other than I love the feel of it!
"LaLaLa" Julie Delpy (Download) This one was featured on J's blog where she posted about the film "2 Days in Paris." Julie Delpy basically did a "Prince" on that film by being the writer, producer, director, editor, music contributor, still photographer, and probably buying little cakes for the cast and crew. Anyway, this is fun song that has that kind of dreamy French-ness to it.
"Crash" The Primitives (Download) John over at Lost in the 80s featured this song which, quite frankly, I haven't heard in a long, long time. I think John summed it up best when he wrote:
"The Primitives were pure pop perfection. Led by vocalist Tracey Tracey, the group soaked up the shimmering guitar jangle of The Smiths, added the chug of The Ramones, and topped it off with '60s girl group melodies, all in neat little two-and-a-half minute gems."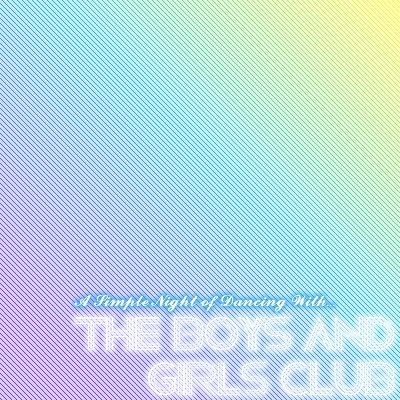 "Summer in the City" The Boys and Girls Club (Download) Taylor (who did the Mix Six of rap songs for people who don't like rap) featured this hypnotic tune on her blog. As she said:
"Summer in the City" is the right kind of electro pop for a lazy late summer. It's got a solid beat that's not quite fast enough for dancing, but great for waking up in the morning or walking down the street. The vocals are a soft and tongue-heavy purr, building a picture of the typical summer romance – afternoons spent at home in bed, the kind of commitment that needs no declaration of its loyalty beyond frequent time spent together.
It's a gracious anthem for those of us wanting to make the most of these last hopeful summer nights.
"You Can Do Magic" America (Download) From Jason Hare's Mellow Gold series where he basically rips these adult contemporary gems a new one. Watch out G, Jason's gonna tell y'alls why the boyz in America are hardcore mofos:
"You Can Do Magic" is the most daring single ever released by America. Why? Because of its harsh language, of course. You know what I'm talking about. It's the second part of the chorus. That one line that pierces through all of us, thanks to the filthy, filthy mouth of Gerry Buckley.
You know darn well when you cast your spell

A few months ago, I was having dinner with a bunch of relatives. My aunt was telling me that she enjoys reading my website, but every once in a while, covers her eyes and says to herself "that can't be my Jason writing that." She's talking about those moments where I'm all fuck this, fuck that, fuck fuck fuckity fuck fuck. So what I'm wondering is: who in America has an aunt that made them feel guilty? Because that's what I want to believe. I want to believe that the first version of this song went something like "you know muthafuckin' well when you cast your spell, beeyotch," but they changed it due to external circumstances."
And there we be! Another mix, another Friday, and I hope another great weekend you all of you! But before you go, I have to share these mp3s of Julie and Maya's interview on the Star 101.3 Morning Show with Don Bleu. Basically, my buddy C-Lo works on that show now, and they were doing a bit on young girls who are or were vegetarians. Since C knows that Maya used to be a vegetarian, she thought she would be a good guest on the show. But after talking to me on the phone, C said, "You know, it would be great to get a parent's perspective on this. Would Julie be willing to chat with Don on the air?" Julie was willing (and so was Maya), so they were on yesterday morning.
Julie's interview is HERE.
And Maya's is HERE.
Peace!
–PK