Mix Six: Off The Beaten Path
Well hellloooooo! Welcome to the altered Mix Six for the week. There are a couple of new features that you may or may not like, but that's they way it is. The first change is, of course, the fact that the artists featured are probably not that familiar to many of you. But change is good, right? The second thing is that I haven't mixed the songs into a single mp3. Rather, you can listen to them individually. But because I can't let go of my DJ roots, I've ordered the songs so if you did mix them together, they would comprise one smokin' set! 🙂
Let's get started, shall we?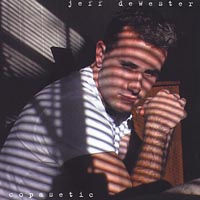 "Far & Wide" Jeff DeWester (Listen HERE ) Jefito gave me a copy of this CD years ago, and I just love this song. It's written by Fred Wilhelm, who has penned songs for Mindy Smith, Faith Hill, and even the Oak Ridge Boys. I've heard Fred's version, but I think Jeff DeWester's is simply wonderful. I've had this song on my iPod for over a year now and I don't get tired of it.
"Zealous" Kate Bannatyne I downloaded her EP the other day, and this track just stood out (in a good way, of course). Listen HERE

"Heartless" Badpenny (Listen HERE) A band from Denver, CO whose jaunty rock/pop tunes (with a twist of country) is more than just "catchy."
"Take On Me" Letters Lost (Listen HERE) I suppose I just couldn't resist including a cover tune. Yes, if you're of the MTV generation (version 1.0), you remember A-Ha's video for "Take On Me" in high roatation. Letters Lost is fronted by Jeremy Borer and Evan Parness, and it seems their music is getting some traction on that seemingly non-music channel, MTV. No, they aren't playing Letters Lost videos ('Cause, you know, it is MTV! And you know they really don't play videos). Rather they are going to feature some of their songs on the show Parental Control.
"The Night of the Hunter" Kim Fowley (Listen HERE) Originally released in 1975, Kim Fowley has had a diverse career that includes producing the hit "Ally Oop" writing songs for KISS, and even creating Joan Jett and Lita Ford's band, The Runaways. Nowadays, Fowley hosts a weekend show on Sirius Satellite.
"The Cutter" (Live) Echo and the Bunnymen (Listen HERE) This was recorded in 2001, but I really love the guitar work on this classic from the Bunnymen. I saw this group in Berkeley back in 1984 and they were pretty low-key shoe gazers. From the sound of this version of "The Cutter," they got over it their "moody" phase.
And that's it, kids! I hope you liked the non-RIAA mix this week. I felt like I was able to get out of my rut a bit and explore some music I would otherwise be unaware of.
–PK