Mix Six: "La Luna's Super 70s Hits"
Download the full mix HERE
Alright! It's that 70s mix and this week it's La Luna's turn to throw her six songs into the blender and let it roll…
And so we begin…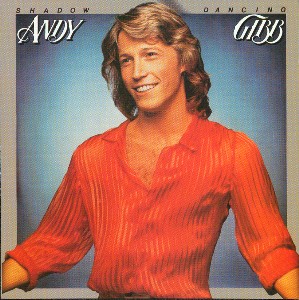 Andy Gibb "Shawdow Dancing" (Listen HERE) Awww Andy, La Luna had such a crush on you. But then you became a coke-head and it was over.  But we'll always have your songs (with just a hint of Bee Gees in them). 
Amercica "Horse With No Name" (Listen HERE) Was it just me, or did you think this was Neil Young?  After looking at Wiki, I realize whyI was so confused as a young boy:
The most common criticism of the song, even addressed in the liner notes of America's box set, was its similarity to Neil Young in sound and style. In fact, "Horse" unseated Young's "Heart of Gold" from the number one spot. In the liner notes, Bunnell says, "I know that virtually everyone, on first hearing, assumed it was Neil. I never fully shied away from the fact that I was inspired by him. I think it's in the structure of the song as much as in the tone of my voice. It did hurt a little, because we got some pretty bad backlash." To this day it remains a common misconception that "Horse" is a Neil Young song, but its success opened the door for other hits from the album, including "I Need You," "Sandman," and "Riverside."
Elton John "Your Song" (Listen HERE) When it comes to the early years of Elton's career,  you'd be hard pressed to find a crappy song by him.
The Beatles "Let It Be" (Listen HERE) Kind of like Elton, I wonder in the entire Beatles catalogue, if there's a "stiff" (um, radio term for a song that is doens't have any staying power, so it basically dies and rigor mortis sets in).
Lynyrd Skynyrd "Free Bird" (Listen HERE) Another Wiki trivia bit from this song: 
The lyrics came about when Allen Collins' steady girlfriend, who realized that the music always came first with Allen, asked him the question, "If I leave here tomorrow would you still remember me?" Allen jotted the line down for future use. This question became the opening line of Free Bird.
Led Zeppelin "Stairway to Heaven"  (Listen HERE) The last dance at so many high school dances of the 70s and 80s.  So, now we'll close of this Mix with a last dance with air guitar. 🙂
One last thing:  My good friend and co-worker Carolyn (i.e., C-Lo) is no longer working at the radio station.  Because of a bunch o' drama behind the scenes, we didn't get to do a last show, so I'm going to try and do something on the blog that'll give you a flavor of the fun we used to have on the air together.  I'll miss working with her every morning. 🙁
In this business, it's tough to have genuine chemistry with someone (most of the time, us radio folks just fake it with the good times), so when you work with someone where things just click, it's not really work so much as hanging out and laughing with a friend (and getting paid for it).   I'll really miss that…
Goofin' on TomKat a couple years ago…
–PK