The Lovely Mrs. Davis is the inspiration for this mix. She a wrote a post titled "The Top 20 Kids Albums for Parents Who Can't Stand Kids Music," and I knew I was in that camp. I don't know what it is, but some of those kids songs really drive me crazy. So, I read through her list and I thought: "Hey I can totally rip her off find songs for an amusing Mix Six." And here it is!
Listen to the full mix HERE
"Three is a Magic Number" Blind Melon (Listen HERE) This is one of my favorite School House Rock songs. Mostly for the line "A man and woman had a little baby…" Back in the day, it used to make me laugh because of the way it was originally sung. There was a kind of countrified twang to it that made me think of the yokels on "Hee Haw."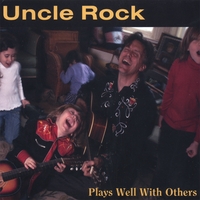 "There's Love in my Food" Uncle Rock (Listen HERE) I grabbed this on off of Uncle's My Space page. It's kind of sweet ditty about Jack and Diane, uh, um, take a guess. 😉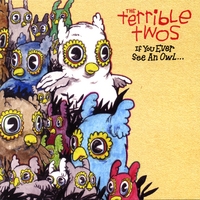 "Math Stomp" The Terrible Twos (Listen HERE) I used to hate math (still do in a way), but I think if there were songs like this when I was just a rugrat, I think I'd be loving the numbers nowadays.
"Twinkle, Twinkle Little Star" Candy Band (Listen HERE) 4 moms from Detroit who, according to their Wiki entry, "[play] local shows at schools, bars, festivals, and libraries."
"C is for Conifers" They Might Be Giants (Listen HERE) I think this band was destined for the Kinder Rock niche. I'm just surprised it took them this long.
"F.U.N. Song" Spongebob and Plankton (Listen HERE) I had to put something that was just plain insane in this mix.
Have a wonderful weekend everyone!
–PK