Mix Six "It Was a Very Good Year"
A Thanksgiving bloggy mix that was put together last year. In addition to being lazy, I thought I would feature a mix that was put together by folks that I'm truly thankful for: my readers! 🙂
If you're checking blogs this weekend, enjoy this little trip back through time.
Also, a big congratulations to Jefito and his lovely wife Leah! They have a new addition to the family as of Wednesday. A bouncing baby boy who arrived the day before Thanksgiving. According to Jeff, the birth went very well and mother and baby are doing great! מזל טוב (or in English: "Mazal Tov").
For those who read this blog, you know that Friday is Mix Six day. But this Friday is a really special one because these songs come from my faithful readers!
Indeed, I had so much to choose from, that there are two Mix Sixes this week. Part one is from the 80s and 90s. Part two is the 60s and 70s. Also, no fancy-pants effects, movie clips or any of that stuff to clog up the pure enjoyment of the songs.
Just download (or play from your music player) and get ready to say "Aaaaahhh." Why? Simple. These songs are the songs that you, dear readers, said were from your teen years. These are the years that are supposed to be the years where you were most open to new music, and these are the songs that you have the most love for. Sure, you may still buy new CDs or download stuff, but when you hear these songs (or artists) you probably turn the volume up a few clicks.
As the cheerleaders used to say: "Ready? Okay!" Ladies and Gentlemen, start your music players!
Bell Biv Devoe "Poison" This one is for Cherry who spent a lot of time strolling down memory lane to come up with her requests. She had over 13 songs, and then finally whittled that list down to 3. I haven't heard "Poison" in a long time, so it made the mix!
Grandmaster Flash and the Furious Five "White Lines" Gina said this song was played at all her high school dances! I wonder if the teachers and the principal listened to "The Message" in the song? Watching the kids dance to a song about cocaine makes me think they didn't give a crap about what the DJ was playing.
Madonna "Open Your Heart" C-Lo wants her MTV…oops…I mean Madonna! I had to find one that I haven't heard in a while (and a Madonna song I' m not burned out on. What Madonna songs make me roll my eyes in feel actual pain these days? Can you say "Lucky Star?" "Holiday," and "Borderline" with me kids?)
Paul Carrack "Don't Shed a Tear" Jefito loves the smooth sounds of Mr. Carrack. You might know Paul not only from his solo work, but his work with Squeeze (He sang "Tempted") and Mike and the Mechanics as well.
Duran Duran "Is There Something I Should Know" Autumn's Mom loves the pretty boys who make up the that 80s hit machine that is Duran Duran.
The Cure "Close To Me" My beloved J shares a kind of goth-ish love of The Cure with MsMamma. This album was one of their best, and it seems George Michael was a big fan of Robert Smith, too. Why? Just listen to the bass line of this song and you'll hear a similar one in his song "Faith." But, the bass line is a variation of the old Bo Diddly beat, so I guess maybe the were both listening to Bo!.
And Part two!
Boston "Don't Look Back"ML at Zee's Space is a big Boston fan! Sure, Boston's first album is chock full o' hits, but their second album was pretty strong for the traditional sophomore slump. Feels like 1978 all over again, doesn't it?
The Moody Blues "You and Me"Both Lalapunci and CG are huge Moody fans! I've heard their "essential" albums growing up more times than I can remember, and I really never get tired of them. Trippy, dreamy, romantic, rocking, and talented! That's the Moodys in their prime! And this song is definitely one from their prime.
Roxy Music "Avalon" Another song from Gina! What gives! Well, if you say Roxy Music, I'm all over that! Brian Ferry had a pretty good solo career in the 80s, but seemed stuck in rut after "Boy and Girls." Avalon, though, is just pure gold.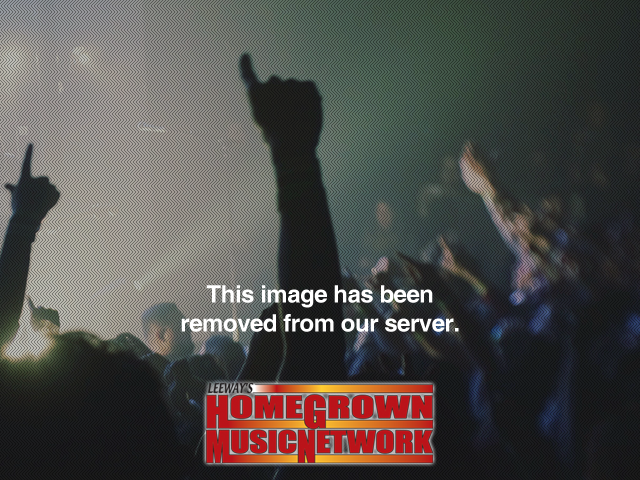 The Beatles "I've Got a Feeling" I would venture to guess almost everyone went through a Beatles stage in high school. If you didn't, you've got problems that are beyond my expertise. So this one is actually for everyone!
The Steve Miller Band "Wild Mountain Honey"MsMamma gets another one on here, too? How did that happen? Hmmm… Oh I know, it's because Steve Miller is from the same town she is.
Joni Mitchell "Chelsea Morning" Cuidado (a reader who just found my blog by…Well, I have no idea how.) said she was the oldest reader to my blog. I don't know about that, but this song sure is a classic. And it's a nice finish to what I thought were two very excellent Mix Sixes.
Thanks everyone!