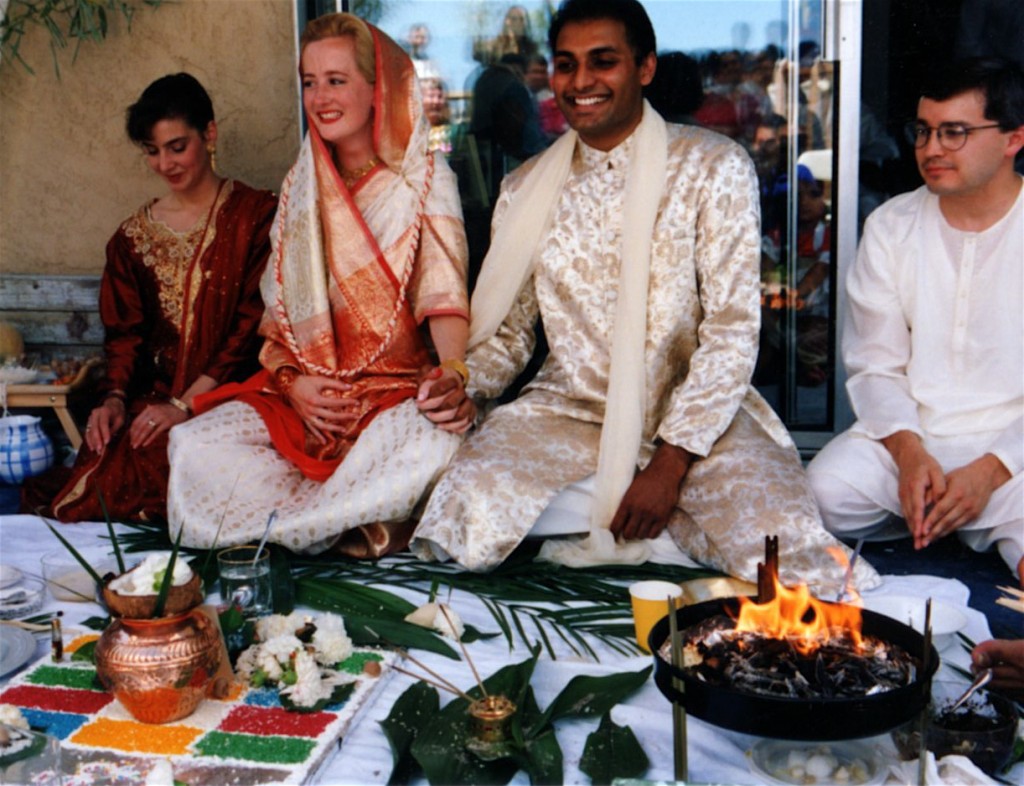 That's right! 19 years ago today, Julie and I literally tied the knot. During a Hindu ceremony, it seems it's customary for the bride and groom to tie a bit of their clothing together as they walk around the fire seven times taking vows. Tied into the cloth are various things like a gold coin, and a few other things I can't remember. But after our ceremony, more than one person came up to us and said "Now I know where the phrase "tie the knot" comes from."
If you read this blog regularly, you have most likely seen this little video podcast featuring pictures from our wedding Julie and I did four years ago. If you haven't viewed it, please do!
I hope you enjoy it.