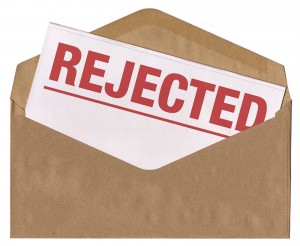 I've written since I was in my late teens/early 20s. First as a student of screen and short story writing, then when I got on the academic track, I had to write many essays and research papers. I've researched and written two MA theses and a PhD dissertation. I've tried to get my dissertation published in academic presses, but only got a string of rejection letters — or, in the case of a research paper I was trying to publish, a conditional rejection. Essentially, the publication wanted me to go and revise the entire first section with all new research in an area I had no knowledge of. Needless to say I didn't bother to revise.
Since 2007, I started blogging. It's mostly for me. You know, to keep a journal, try my hand at writing some things, and maybe bang out a post or three that I'm proud of. When Popdose started, I was asked to go over there and write political pieces and do my Mix Six (remember that?) as well. That's been a good run because the audience is bigger and I get to share space with writers who are vastly better than me in terms of style and substance. But, to me, that's a good thing because if you want to be better at something, you should be around people who are better at it than you. It's a tip I got from bicycling. You know, if you want to be a better cyclist, ride with people who will challenge you.
I'm not sure if the "betterness" of my Popdose colleagues has rubbed off on me or not, but I do enjoy much of what they write. Well, I suppose being around a bunch of pop culture enthusiasts has influenced me a bit because last fall I sent a book proposal to a press in Canada looking for writers of pop cultural books. I thought Maya and I could collaborate on a book because 1.) I thought it would be fun. And 2.) She wants to be a writer. We talked about writing a pop cultural book on Battlestar Galactica (the rebooted series), and so I put together a proposal and sent it off. I had a few back a forth emails with one of the editors, and she assured me that I would get an answer by March. Well, yesterday, I got my answer: rejected.
I wasn't too disappointed, but Maya was kind of mad. The reason it was rejected? "Too academic." I wrote the editor back and asked her what she was looking for in terms of a "voice" and if I could resubmit a proposal. She said I could resubmit and that they want an "Alt Weekly" voice that funny and smart at the same time. Oh boy. I'm funny in person, but my writing isn't all that humorous. Well, I'm going to have a heart to heart with Maya to see if she wants to do this project with me. It'll have to wait till the summer because school is all-consuming for her now.
I thought about self publishing, but one of the things I think is tough to overcome is the lack of a marketing department for a book. Publishing houses employ full-time staff members to concentrate on getting books in stores, reviewed, and in the hands of influencers. I worked as a marketer, but not in the book biz, so I wouldn't know how to start to market a BSG book.
Anyway, I'll keep you bloggy readers updated if we decide to "go forth and conquer," or stay home and watch TV.