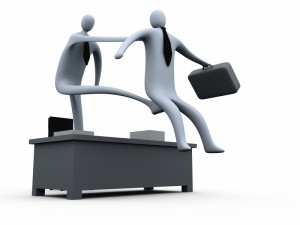 Well, this is a first. I was doing some contract work for a production house in San Francisco last year. Things got a bit wonky and the production I was working on got put on hold.
Long story short, the production was ramping up again, they asked if I was interested in working on the show, and I said yes. A contract was sent yesterday afternoon for me to sign – with the understanding that I had 'til Friday to sign (or not). I got a call this morning asking if I was going to sign, and I said that I just wanted time to look over the contract and would get back to them later in the day.
One hour later…
I get an email saying "We're going in a different direction. Thanks for your interest. Good luck in your future endeavors." Texts, email, phone calls were sent by me, but no real information came back.
As Spock said in Star Trek II: The Wrath of Kahn, " For everything, there is a first time…" And so it goes with this topsy-turvy thing called contract work. Never in my life have I been given the heave-ho before I even started the job.
Time to take a bike ride to clear my head a bit.