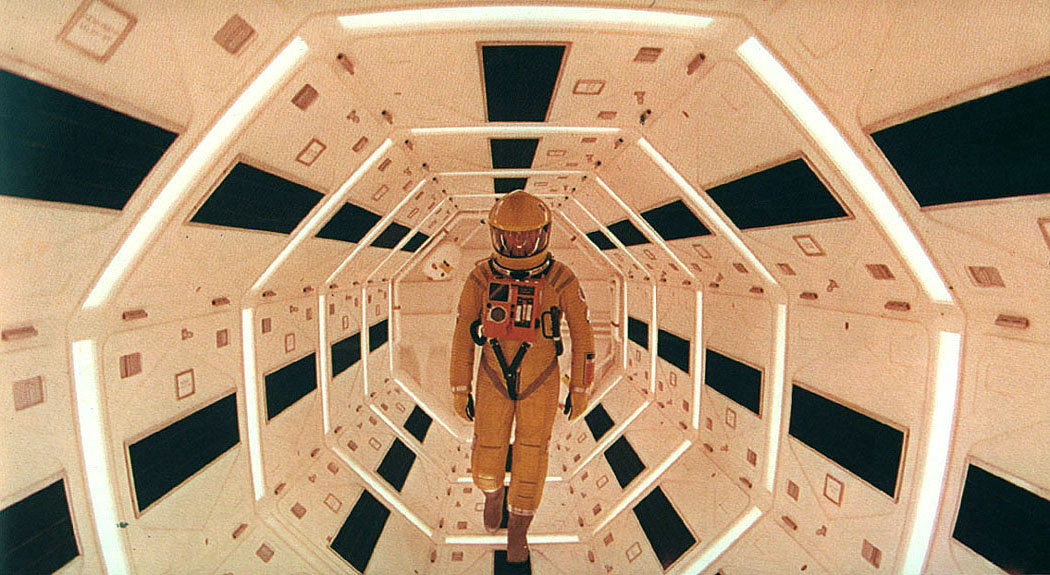 The other day, I was thinking about when I was growing up and what I thought the future would be like back then. For some reason my fascination with the future started at an early age. Maybe it was all that Star Trek I was watching on TV. Maybe it was that I was growing up in a time when men were walking on the moon. Maybe it was because there was a progressive streak of technology-loving projects that came into fruition when I was at an impressionable age (i.e., BART). Maybe it was watching 2001: A Space Odyssey and Star Wars and thinking it was the coolest thing I had ever seen on the big screen. Whatever the case, when I was a kid, I would often talk to my friends about what the future would be like.
After long discussions with my friends (who were either equally interested in what I was talking about, or just humoring me 'cause they knew I was a geek), we settled on a few things mostly culled from our movie-going experience and addiction to TV.  So the list below is not all that original but I was convinced that this would all be the norm by the time it was 2001. Oh, and I was 10 years old or so when much of this was talked about, so…
1. All personal modes of transportation would have the ability to fly.
2. "X rated" films would be shown on TV (Remember: this is 1975 when I'm talking about these things).
3. Space travel would be like getting on an airplane.
4. Everything in our home would be voice-command. When we were hungry for something we would just say "Hamburger…fries…milkshake" and just like the food dispensers in Star Trek, the food would appear in seconds.
5. Our clothes would look more like uniforms (you know, for that "future" look).
6. There would be no more war because we would eventually be united under a government that was called "United Earth" and we would focus on finding other planets that had life — a la Star Trek.
7. Old people –who had trouble walking — would have anti-gravity gizmos that would allow them to float around so they wouldn't be bound by a bed or feel like shut-ins.
8. We would abolish money and everything would be free (Again, I'm between 8 and 10 when I thinking about this stuff, and it's pretty clear that I was not a natural capitalist).
9. Some of us would live in underwater cities because overpopulation meant we had very little room to build on land.
10. Everyone would have robots in the home to do the more mundane household tasks.
So, how did we do? Let's see…Cars don't fly around like I thought they would, but it seems the new Lexus can parallel park on its own, and the picture of Maya on the right is of a car that really does fly. X rated films have been shown on TV, and excluding Nip/Tuck, you generally have to pay extra to watch it. No easy space travel, but we're getting there. Does "The Clapper (Clap on/Clap off)" count as a kind of voice command? And what about microwave food? Some of that stuff only takes minutes to cook. How about clothes that look like uniforms? Well, that's pretty much a given, except that we have many uniforms to choose from. No "United Earth" and no "search for new life, and new civilizations." No anti-gravity boots, either. Money makes the world go around, so forget those communist yearnings. Now that I've seen Star Wars: Episode I, I don't want to live in an underwater city because I'm afraid I'd look like Jar Jar Binks. However, we do have robotic vacuums that look pretty great! Unfortunately, they take a long time to clean the house, but you don't have to "Choke the alligator" yourself.
Yes, all the "progress" we've made has fallen short of my idealized view of the future, but I still love new gadgets and futuristic crap.
When you were a kid, what did you think the future would be like?
–PK