Don't Know Much About Sports, But…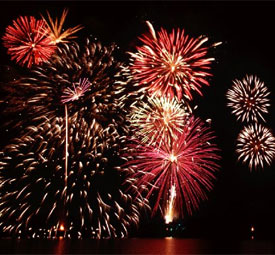 I've worked at my current job for over a year, and while my primary job functions are reporting news and traffic (I also write news) for a bunch o' radio stations in San Francisco, Santa Rosa, Sacramento, Stockton and Fresno, it's almost impossible to ignore the sports fanaticism of my co-workers. Most are baseball fans, so for the SF Giants to win the NLCS series and advance to the World Series, it's a very, very big deal. Like I wrote in the subject heading, I'm not a big sports fan. No. Scratch that. I can't even call myself a sports fan since I don't understand the intricacies of football, baseball, hockey, and basketball, nor do I know who any of the players are.  But it's a safe to say that while I can appreciate and enjoy a game, I'm not a fan. I don't live and breathe these games like my co-workers do. However, I'm not immune to their enthusiasm, either.
When I was teaching a radio production class a few years ago, I asked some students who were also sport fanatics why they liked baseball so much. One person summed it up by saying (and he probably cribbed it from someone else) that baseball is a soap opera in nine innings. It's so unpredictable. Anything can happen, and that's why people love it so much. Plus, they get to know the players (baseball is a long season, so there's plenty of bonding time), and that makes fans able to really fall in love with all the aspects of the game.
I bring this up because I think I caught a bit of the fan spirit tonight during the NLCS series between the San Francisco Giants and the St. Louis Cardinals. I was at work reporting traffic for a Sacramento station and had the game on in the background. In between reports, a funny thing started to happen: I got sucked in. I mean, I was REALLY glued to the TV. I bite my nails in general (a horrible habit that I can't break), but I gotta tell you, I was really going to town on those nails during the last innings. I really wanted San Francisco to win, and when Travis Ishikawa hit the game-winning home run…well, it was like I've been a baseball fan my whole life. The few people left in the building where whooping and hollering, fireworks were going off at AT&T Park (I work about a block away from the park), and car horns were blaring.
Yes, the next stop is the World Series, and I'm sure it'll be a nail-biter, too. But the sense of elation, happiness, and outright pride locals have for the SF Giants permeates the air in the San Francisco tonight — and it's infectious.