Bike Journal: Trying to Ride Away The Pain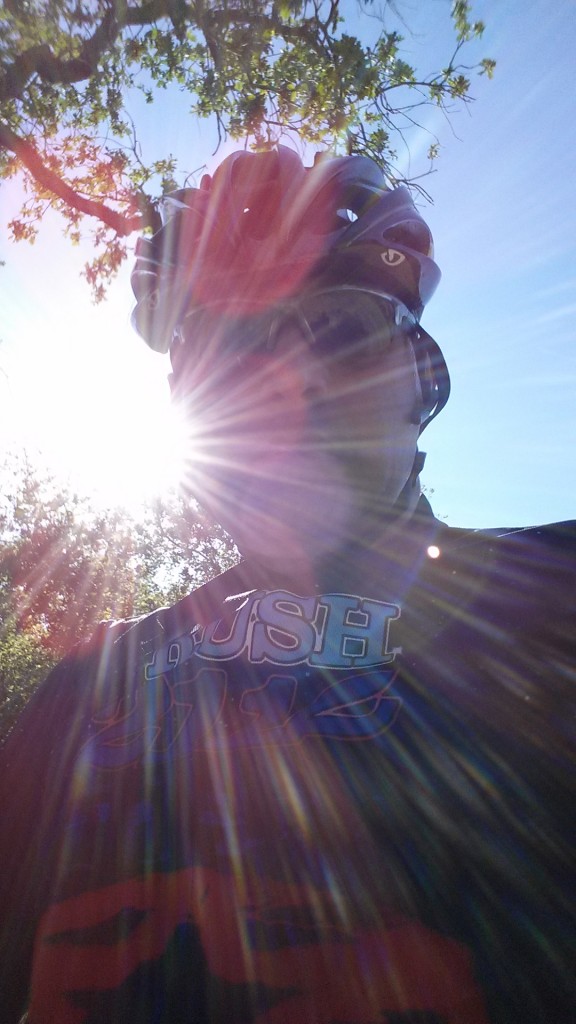 Okay, it's not really pain per se. But last night I came home from work and wasn't feeling all that well. Kind of nauseous, a little stomach ache, and just a hint of the chills.  I stayed up and watched The Leftovers on HBO, and when I came to bed after midnight, I thought I was gonna hurl.  Now, I have a pretty strong stomach, so for my body to want to purge is fairly rare. Sorry for the TMI, but it's leading somewhere — well, I hope so.
This morning, I woke up and still felt unwell, but decided the best way to treat what was ailing me was to take a bike ride. Now, it's a hot day today (103 was the high), so that meant it was around 83 when I set out this morning around 9 o'clock.  No wind (which is nice), but I could feel the heat. I kept hydrated on my ride, and was generally going at a good pace (averaging on the flat about 18-19 mph). It was a shortish ride up to Castle Rock Park and back (which, I think is about 12 miles total). I felt okay going up and most of the way back. But by the time I got to the Treat Blvd. bridge near our house, the pain and nausea started to creep back in. Yuck. When I got home, I was kind of overheated and feeling gross, but I made myself eat some food to see if that would settle my stomach.  Not much. By the time I left for work, I thought, "I'm not gonna make it through the day." Then I remembered that if you drink a Coke (as in Coca-Cola, not that southern thing where a Coke means any kind of soft drink), it'll settle your stomach. When I got to work, I plunked down my $1.08 for a Coke and a smile.  Did it work?  It took about an hour, but I did start to feel better.  The pain went away, but I didn't have any appetite until 3:30 pm when I made myself eat.  Now? I feel okay, but still not 100%.  So thanks Coca-Cola! You helped ease away the sickness.
Tomorrow, I'm planning on another ride, but it'll be another easy one because to push the limits means I could be back in a bad way — and who wants that?
Oh, and if you want to see me messing around with my video camera, and getting touched by God, click here to get to my Google Plus page.