Every year my family gets together and bakes sweet treats in a tradition that's become known as "Baking Day." It started pretty casually as just a few of us baking stuff for the holidays. After awhile more and more family members wanted to bake stuff, too. So a date was set aside and dubbed "Baking Day" — because no one had anything better to call it. Oh, and when you're sampling all that sweet stuff, what do you temper it with? Salt. And what has a lot of salt? KFC. That's right, my uncle usually motors off to a local KFC and buys chicken and some sides and brings it back for everyone to eat. I think this is the only time of the year I eat KFC, so it tastes pretty darned good…one might even say finger licking good (was that a groan I heard?)
Anyway, this year was a pretty good selection of goodies. I made some rocky road fudge bars that come from Joan Lunden she published in a magazine back in 1980s. My mom made it for the first time in 1982 (I think) and it was a favorite of mine for a long time. She gave me the recipe (clipped from the magazine — which, alas, was falling apart) and I eventually wrote it out on a Word doc so I could have a digital copy. Anyway, I'll probably post it on this blog on a later date since I noticed it's not on her official website.
Anyway, here's what it looks like when complete: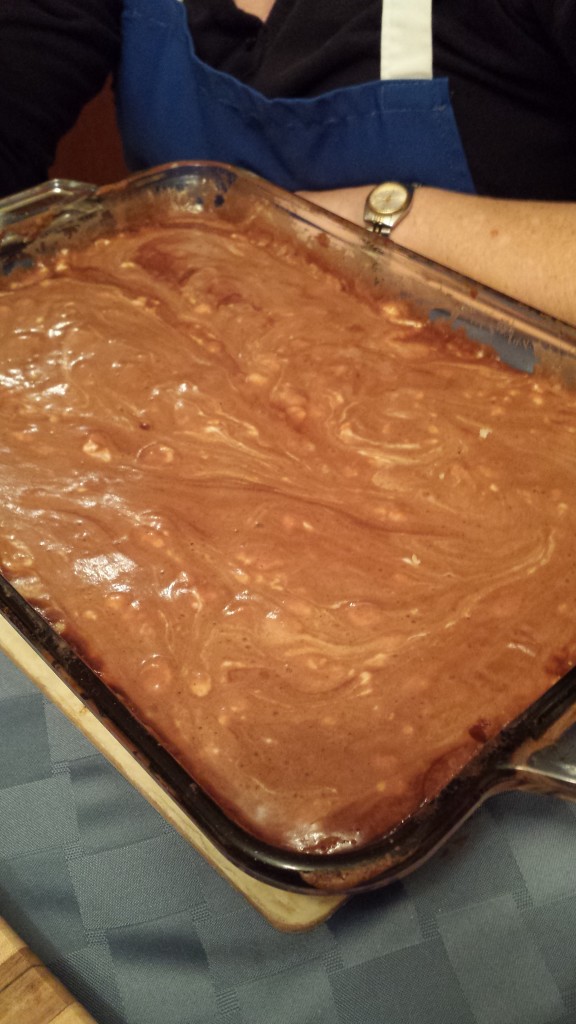 It is amazingly sweet and best eaten in small doses — unless, of course, you want to just stuff your face and feel kind of sick.
Maya made her own chocolate chip cookies –which were pretty moist and yummy: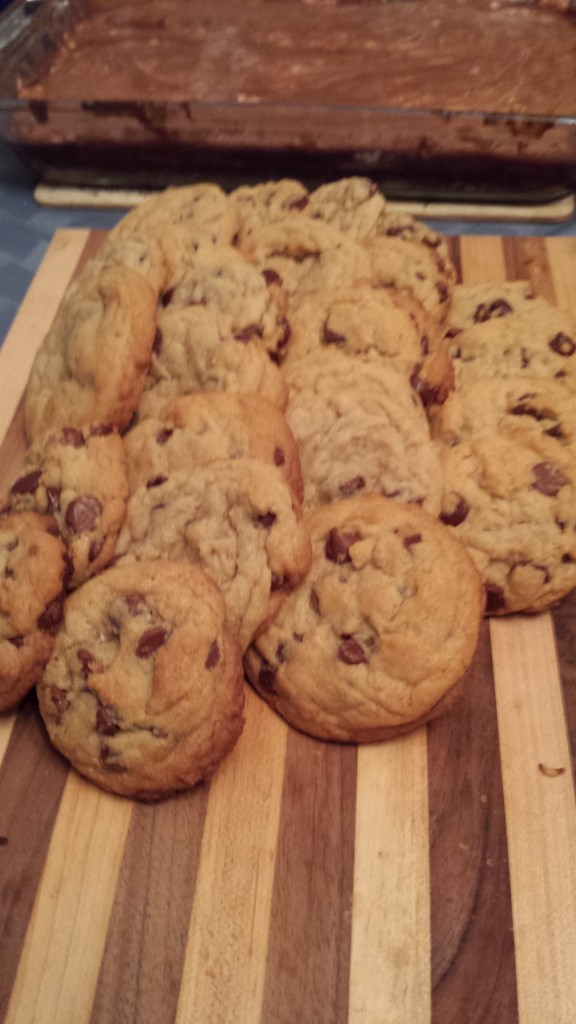 My aunt made some ginger snap cookies, which were also quite nice: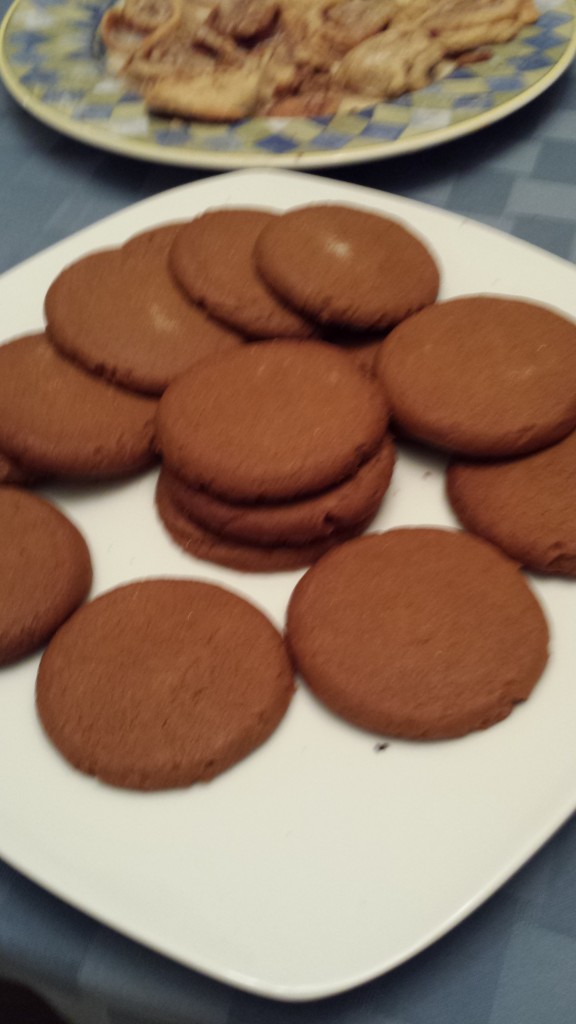 Julie made some cinnamon roll cookies that didn't turn out as well as she had hoped, but I like them: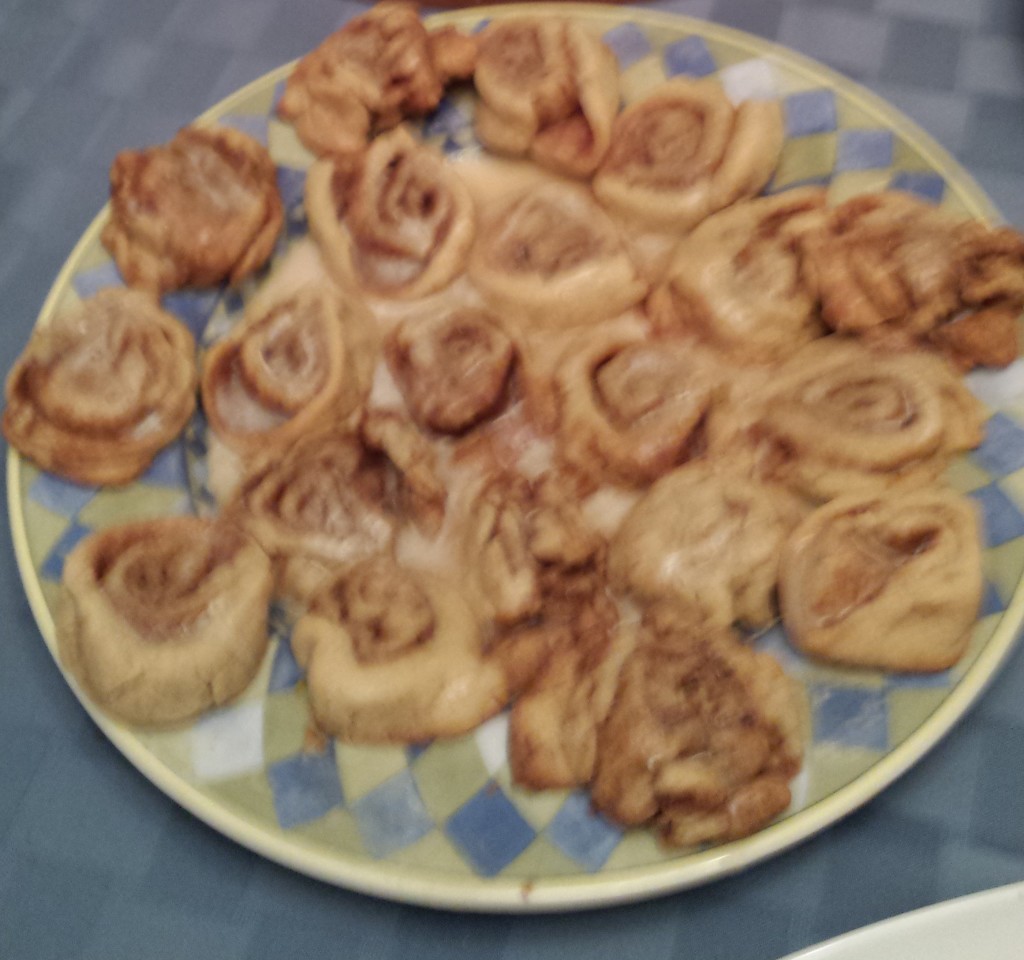 My brother Steve made some egg nog brownies that didn't have any egg nog in it, while my mom made Russian tea cakes and Goja — an Indian treat that has a caramel filling in it.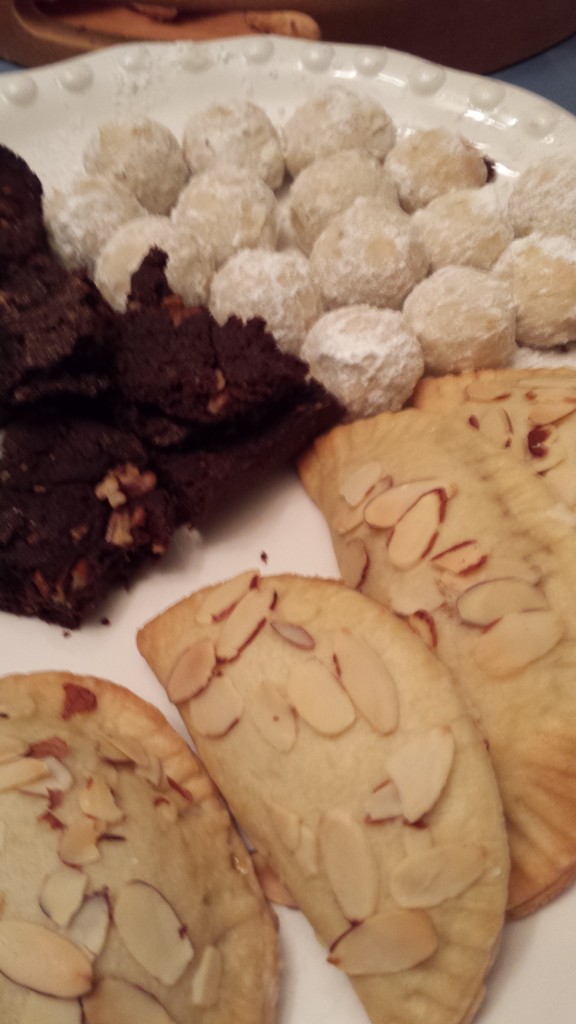 My uncle and cousin made a couple of cookies that were quite good, too. My uncle made a kind of shortbread cookie with a caramel filling and my cousin made coconut cookies with chocolate drizzled on top of it: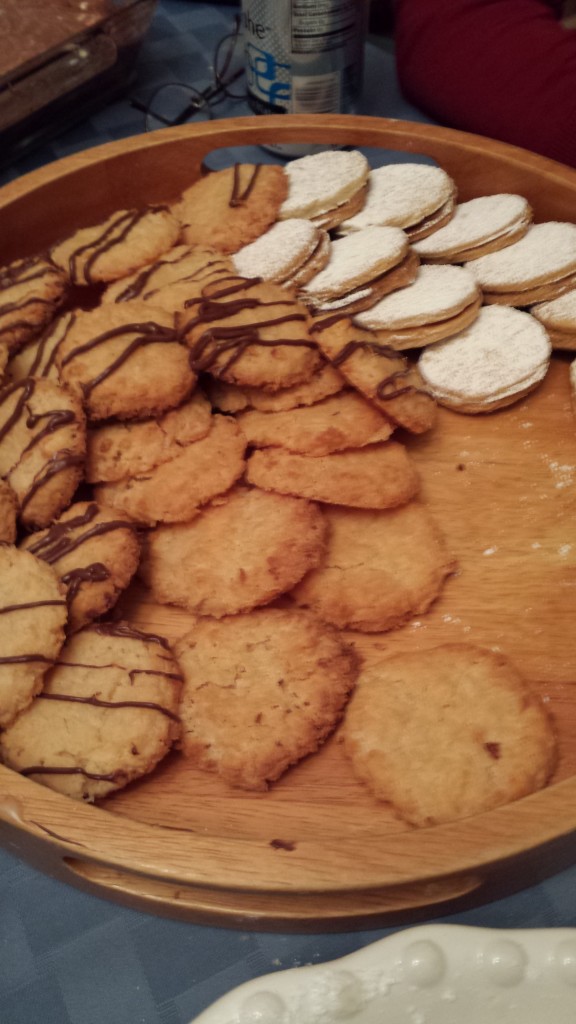 It was a very nice day (despite the fact that my dad was pretty sick and spent the day quarantined from us). And, of course, I'm glad we keep this tradition going from year to year — KFC and all.
Oh, and sorry about the blurry pics…My phone camera wasn't working as advertised, it seems.