Are You Going Through Resume Hell?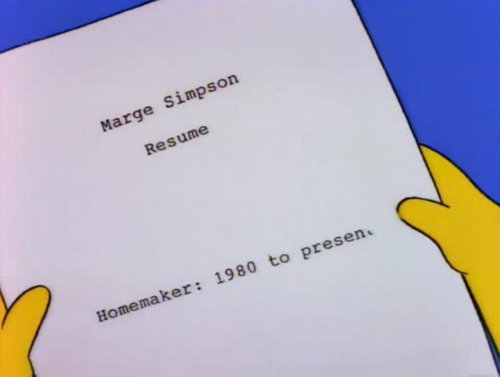 Are you part of that group called underemployed?  Maybe you're "between jobs" and have to send resume after resume for jobs you think you're qualified for.  If you have, you may also be getting a ton of resume advice.  It seems like every "career coach" who is on the Internet offers advice about writing an effective or perfect or job-getting resume.  Every time I'm on LinkedIn, my news feed is peppered with resume tips.  Some say that you should do this and not that. Yet another "coach" will say the opposite of what earlier authors wrote. It's very frustrating to read all these so-called "tips" and not think they are all full of it.
Remember old timey resumes where you had to put an objective right at the top? You may have roughed out a statement that had "I'm a results oriented professional looking for an opportunity in the blah blah field."  I always thought those were stupid, but they were all the rage back in the day.  These days, most people don't put an objective, but I was at a job fair last year and at one of the booths a very nice 19-year-old woman advised me to write an objective on my resume — which made me chuckle.  It wasn't the inclusion of the objective she was advising but that fact that her generation is one that hardly knows what an objective is.
So, what do you do if you're putting a resume together?  If you have a specialty that's in demand, then you're not going to have too much trouble getting an effective resume written. If you're a generalist, it becomes very difficult to make the case that you're right for a job that you may have transferable skills in but lack direct experience doing that job. Some people say have a few resumes.  I agree. I have a resume that highlights my writing experience and skills. I have a resume that highlights my media experience (with emphasis on my video work), and I have an academic CV.  On my writing and video resumes, I downplay my academic accomplishments and accentuate examples of my work.
Okay, but what about the format of the resume.  For me, I go with the "human-voiced" resume that Liz Ryan suggests.  It's basically telling a story of what you do and avoids the trappings of resume-speak.  Now, these "human-voiced" resumes aren't for every company, but if you're trying to stand out from the stack of resumes that all say roughly the same thing, then you might as well try something different.  If you've ever had to sift through resumes for a job, you'll quickly see how similar resumes are in terms of the language they use.  If you had two hundred resumes to look at for one job, at what point would you throw in the towel and say "Serenity now?"  I used to teach (and will start doing that again in the Spring), and have had to read stacks of papers and exam booklets where the writing can be pretty bad at times.  It can be very difficult to read through all these essays and not get blurred vision.  But now and then, you get a student who really "gets it" and writes a very good essay.  Those essays are a pleasure to read.  They stand out.  They are engaging, and they often get an A.  If your resume tries to do the same — that is to say, you write about yourself in an engaging way — you'll stand out.  Hopefully, you'll stand out to the people who matter the most: hiring managers.
None of what I've written is any kind of magic bullet in getting a job, but sometimes you gotta be like the guy at the end of the video of "Owner of a Lonely Heart" by Yes — you know, go a different route.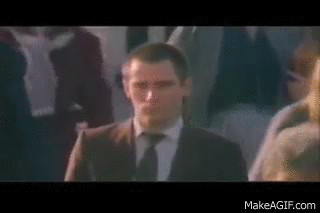 And this just in!
One of the HR guys at Google — who claims he's read 20,000 resumes — says to watch out for these common mistakes on your resume:
1. Typos
2. Length (Try and keep your resume to one page for every ten years of experience)
3.  Keep your resume clean and neat
4.  Leave out confidential information about former employers
5.  Don't lie about anything on your resume