Download Andrew's Mix Six HERE
Here we are! Another Friday, another Mix Six. This one was submitted by Andrew Cory at The Punning Pundit. In another life, Andrew was one of my students when I was teaching folks about politics, and we have stayed in touch since he went on and made me proud by graduating in political science from UC Davis!
Like Gina's, J's, C-Lo's, Susheela's, and Melissa's Mix Sixes, this one has a theme! What is it? Well, according to Andrew, it's "Pop music that references popular culture."
Some of the arists you know (like Dire Straits). Others may be more obscure, but don't let that scare you. It's a good mix that has a real alt vibe to it, but there's a underlying pop sensibility, too. So enjoy! The track listing is below, and this mix has the fancy-pants flourishes (i.e., movie and television show drops) to make the pop cultural references very, very obvious.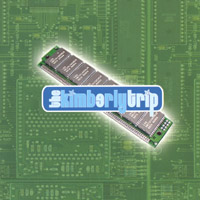 "Mira Sorvino" The Kimberly Trip This band is from Sacramento, and there are some pretty funny lyrics in this ditty. Plus starting the mix with a drop from Mira Sorvino from "Romy and Michele's High School Reunion" doesn't hurt!
"Calling Elvis" Dire Straits Um…guess who this song is about?
"Marilyn" Dan Bern And if you don't know which "Marilyn" Dan Bern is talking about, you're not listening to the song.
"Daft Punk Is Playing At My House" LCD Soundsystem This reference is directed at the "kids" who loved Daft Punk and their club hit "One More Time."
"I Want to be Your Joey Ramone" Sleater-Kinney With special intro via "The Simpsons," you can't lose with this one!
"We Used to be Friends" The Dandy Warhols The best show on TV that I never watched. What show is that? "Veronica Mars." This was the theme song, and I found a You Tube clip that had some dramatic moments that, alas, I just don't get. Maybe I'll Netflix this series 'cause it seems I don't have enough TV in my life.
–PK