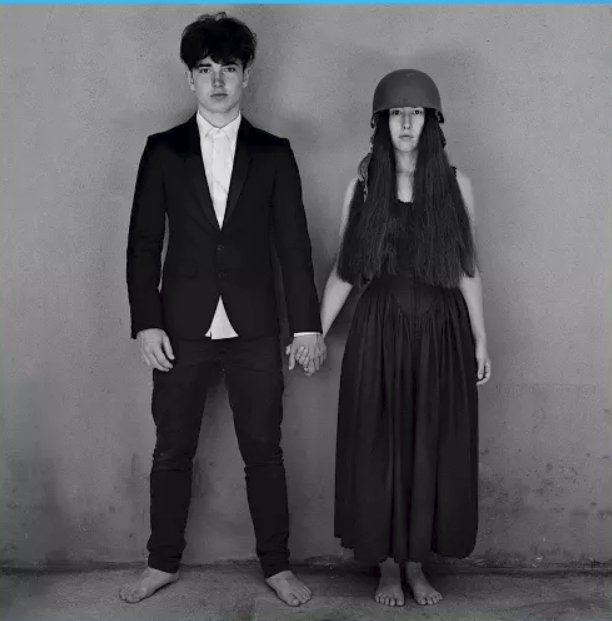 U2 is a band that's been together for 41 years, and they are probably the last of a breed:  the big, bloated, earnest rock band. Since their debut, U2 has always been a big noise, and on their 14th studio album, the band continues that big noise but also transcends the trappings of late-career records. Often when bands have been together for decades, their music loses that certain something that made them shine in the first place. Sure, there are many bands and performers who buck that trend — Rush's Clockwork Angels, Mark Knoplfer's Privateering, The Fixx Beautiful Friction, and Styx's The Mission come to mind. However, many more just lack any creative gas left in the tank.
U2's Songs of Experience can be added to the list of trend-buckers. The band is in top musical form. I don't mean only their musical chops,  but also their imagination in composing the songs. That signature U2 sound is more muted for more interesting work with bass and guitar. In a way, many of the songs do not sound like what you'd expect from U2– and that's a good thing. It seems in the three years it took to make this record, the band focused on not sounding like a retread for the most part. The songs have a presence that address current politics, but also the endurance of love. In many ways, Songs of Experience is a tapestry of hope for those who think we are living in a dark time.
The opening track "Love is All We Have Left" Bono sings intimately over atmospheric soundscapes that brings to mind some of the work the band was doing on The Unforgettable Fire. "Lights of Home" meanders a bit, but I like what they are doing in terms of not going in for a predictable hook in the chorus. It's not that the band is averse to pop music conventions on this record, because they dive head first into such conventions "You're The Best Thing About Me." Layered into the guitar and drum heavy sound are strings that add a nice texture to the song. It's not a very strong single, but I keep thinking that for U2, this record is not about radio hits, but more about pushing their music beyond what's expected of the band. "Get Out Of Your Own Way" features Kendrick Lamar in a spoken word ride out that adds a powerful addition to a song about, yes love, but it's also about highlighting the cracks in liberal world order:
Fight back
Don't take it lyin' down, you got to bite back
The face of liberty's starting to crack
She had a plan up until she got smacked in the mouth
And it all went south
Like freedom
"American Soul" continues down the same road, but focuses on the US by questioning if America, like Emma Lazarus' poem for the Statue of Liberty, is still the Mother of Exiles. "The Blackout" is probably the band's most overtly political commentary that doesn't mention any particular leader, but it's clear who Bono is singing about when he says, "A big mouth says the people, they don't wanna be free… for.. free/The blackout, is this an extinction event we…see."
Some records have "hit out of the box" painted all over them, others take time to grow on an audience. Songs of Experience is in the latter camp. It takes more than a few listens for the songs to bloom. For those wishing U2 would return to their 1987-era glory will be disappointed with these collection of songs. But for those who are still open to iconic bands not playing it entirely safe with new music, Songs of Experience will one of those records that will get repeated plays.