Ah, Apple…Welcome to the Present
The front page of the SF Chronicle made me smile today.  The story on Apple's deal with EMI to strip the DRM encoding off their downloadable tunes made me think that the company that I've been very loyal to as a customer has become a very conservative entity (conservative as in "unwillingness to change," that is).  Well, that's not entirely accurate, but when it comes to music…very slow to change — until now, that is.
First off, if you don't know what DRM is, no worries.  DRM stands for "Digital Rights Management," and it's software that is supposed to prevent you from copying and sharing music files.  If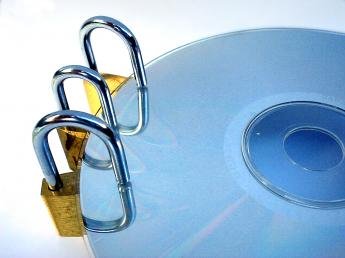 you use iTunes and buy music from their store, you know that you have to authorize your computer to share files with iPod players.  Burning CDs isn't really a problem, but sharing files through email attchments, FTP, or heck even when chatting on AIM is difficult because the files won't play on a non-authorized player because they are locked.  Sure, there are ways around DRM encoding, but that means you're hunting for software on the Internet or doing the whole "burn it to a CD-re-import to your library-covert to mp3-delete old file" method, and that's kind of cumbersome.
The progressive side of Apple has always been an attractive feature of their computers.  Ease of use and all that other blah, blah has been great.  And they were out front with the iTunes player, the iPod, and transforming their computer brand to multimedia DIY apps that were easy to use so you could concentrate on being creative.  Case in point is iMovie which is limited if you want to do more professional quality work, but it's great to put together home movies like the one that I did on J meeting Curtis Stone. But all that feel good openness has limits.  Apple computers, as many of you know,  are very restrictive when it comes to working with non-Apple computers (networking can be a pain, for example). And don't even get me started on software, because that's a whole other post. Back the original topic because it seems I got lost on some geek tangent, and it's time to get back on track and wrap this post up!
Apple has made a deal with EMI to strip the mp3s other files of the DRM encoding.  The price you pay for this new found freedom?  $1.29. The quality is supposed to be better, and the price is actually pretty good for a single download, but I wonder if this "new deal" is going to decrease downloading from places like the Russian mafia Allofmp3.com? 
–PK