A Friday Music Feature: Lana Del Rey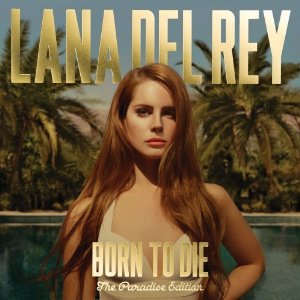 Her most popular album to date is called Born To Die, and when all is said and done, Lana Del Rey will probably die with the name she was born with: Elizabeth Grant. Well, unless she legally changes her name. Del Rey's popularity exploded because her video to the song "Video Games" became a YouTube hit, and she has been the darling of "the kids" ever since. But this old geezer likes her music, too. Predicting tastes is a tough business, and who would have thought that Del Rey's breathy (some would say sultry) vocals would become so popular. When I first heard her music, I thought she'd appeal to the smooth jazz set, or those noir-loving types who collect soundtracks to David Lynch films (Did I mention Lana covers "Blue Velvet"?). However, she has a broader appeal that connects with a younger demographic whose Top 40 or Hip-Hop playlists wouldn't have Del Rey's music on if it weren't for…Well, that's the question, right?
She doesn't have much of a range, but she doesn't need one for the kind of songs she sings. But I suppose it's the kind of atmospheric quality of her music that makes her stand out amidst all the flash of pop music. That quiet, more introspective sound is appealing, and maybe a balm to soothe the sound-alike sonic bombs of today's music production techniques. Or maybe it's just this: a good song is a good song. There's no science or high-minded reasons behind it.
Which brings me to "Lucky Ones." I've had this one on my iPod for a few weeks now, and I do like it a lot (as evidenced that I haven't wiped it off my playlist). In addition to it being full of hooks, good production, the kind of trademark breathy vocals that Del Rey is known for, the song has a striking similarity to part of "Hard To Say I'm Sorry" by Chicago. You can hear it in the chorus of "Lucky Ones."
Here, have a listen to Del Rey's song HERE. And then listen to the opening vocal of "Hard To Say I'm Sorry" HERE. Kind of similar, no?