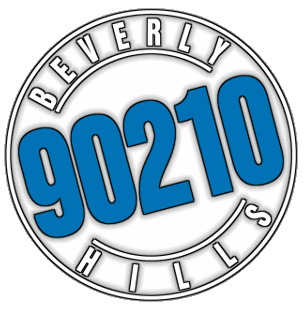 Last night, J and I were talking about 9/11 when we started to realize that, yes, "9/11 fatigue" had set in. So what happened? She told me that while on a field trip to the Legion of Honor with Maya's class, she spotted a woman with a Beverly Hills 90210 jacket on. But this was not just any ordinary 90210 jacket. It was a leather jacket signed by Tori Spelling!
After she said that, I let out an overly dramatic gasp and said: "Well, did you talk to her!" She said no and quickly added that the "cool" 90210 fans would have Jenny Garth's signature. Of course, I piled on and said "Or Luke Perry! Or Jason Priestley!"
That's when the argument started about Jason's character on the show, Brandon Walsh…
J said, "Brandon was a ass toward the end of the series. After Kelly said "I choose me" and dumped him, he became bitter at the entire world."
I countered by saying that the woman he loved shunned him. Of course he's bitter! Then J said: "Well, I can see being angry at that, but why take it out on everyone?"
"Because he was tired of always being the nice guy who just took his lumps," I said.
Brandon was always the "steady" character on the show. Just like Michael Steadman on "Thirtysomething," he was the moral anchor who mostly "did the right thing." But after getting spurned by Kelly, he finally gave up and became like every other jerk who lives in Beverly Hills.
But the ever persistent J said she knew the very moment Brandon became an ass. It was during a pool party after Kelly dumped him that his frat buddy, "Muntz," squirted some kind of alcohol concoction from a bug spray container into his mouth. After that, Brandon jumped into the pool with his friends and proceeded to get into a kind of violent chicken fight.
What was in that bug spray canister, anyway? Well, whatever it was, it was certainly laced with ape because Brandon became kind of a knuckle-dragger "Who…mad…at…world."
They say "Hell hath not fury like a woman's scorn," but what about the man who was spurned? We'll never know for Brandon, 'cause he married Kelly in the end. You think he was a jerk at home?
Guess the argument that's going to continue this evening…
–PK