10/17/89; San Francisco, CA; 5:03PM
While people around the country were watching the World Series in 1989 and saw the game basically blackout because of a major earthquake that centered near Santa Cruz (which is south of San Francisco), J and I were some of the, ahem, fortunate ones who lived through it.
J and I were living in San Francisco 1989. It was our senior year of college, we were in the thick of our fall semester, and were dating for almost 2 years by that time. I was at her flat getting ready to go out to dinner at one of our favorite restaurants, "The Elite Cafe" (which used to serve wonderful Cajun food). While lounging in J's living room channel surfing, I just idly passed the time while J was in her room (on the other end of the flat) putting on her shoes. She said she was ready to go, so I flipped off the TV, got up off the sofa, and took a couple of step across her living room.
And then the earthquake started.
Instinctively, we both ran to the closest door frames in her house and held on for the ride. We've both been in earthquakes before, so we knew that was the best place to be. But this quake wasn't a typical one that we experienced before. It just kept going and going; growing with more intensity. I could feel the building starting to tilt to one side as the quake shook on and was convinced that J and I would be buried under a pile of debris that was once her flat if the quake didn't stop soon.
And then, it did.
We weren't hurt, but it was pretty upsetting how fast everything changed in our little corner of the world. It was so quiet in her neighborhood, and we went outside to see if there was any damage to other buildings and if anyone was hurt. Thankfully, everyone was okay, and in true San Francisco form people were outside talking, laughing, and a few were drinking beers. Oddly enough, the phones were working and I called my mom to tell her I was fine (she lived about 50 miles outside of San Francisco). She wasn't watching TV, so she hadn't seen footage of the damage done to the city. After I hung up, J called her mom in Sacramento and she started telling us what the news media was reporting: Damage to the Bay Bridge…a fire in the Marina…houses collapsing in the Marina…Interstate 880 also suffered a major collapse in a double decker part of the freeway…we also heard about 280 that had damage as well.
Then she asked J to come to Sacramento to stay with her while the city recovered from the quake. J assured her that we were fine, her flat was fine and the damage seemed to be concentrated to certain sectors of the city.
After that, we walked over to my apartment to see if there was any damage. Nothing was broken. Not even my TV which had fallen over. It all looked okay. Then the phone rang, and it was my mom on the other end asking me to come stay with her while the city recovers. Like J, I assured her that I was fine, my apartment was fine, and the damage was in other parts of the city. The more she watched TV, the more worried she got about us. So while our moms worried about us, we didn't chicken out and stayed in the city. After all, damaged or not, it was our home.
The power came on later that night and it all seemed weirdly normal again. There were aftershocks throughout the night and into the morning. And with each one, I kept thinking another big one was coming, but it didn't. By day 3, the city was functioning much like it had before. But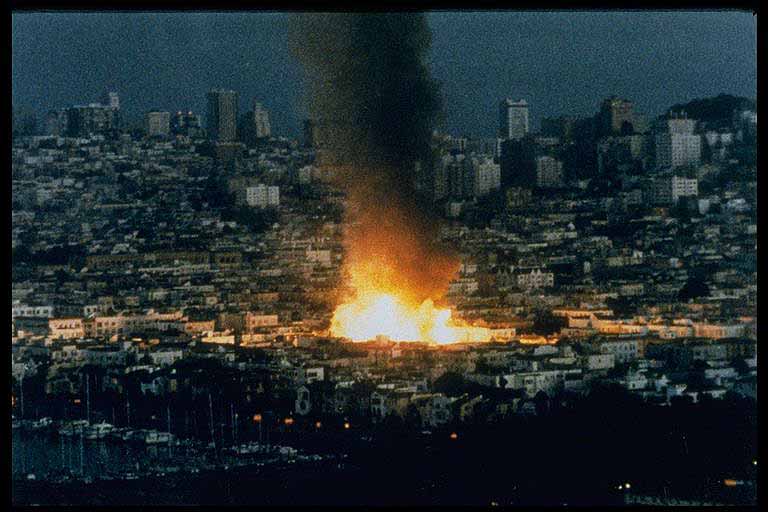 there were many reminders that as bad as this quake was, it could have been a lot worse.
–PK